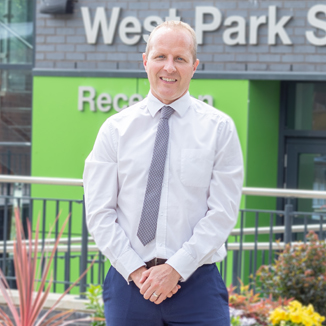 Message from our Head
My name is Scott McGregor and I am the very proud Headteacher of West Park School.
Prior to joining the school in September 2018, it was clear to see that West Park was a very unique place, a thriving hub of energy and industry with every member of the West Park family striving to be the best that they can be. I work alongside a fantastic group of staff who are fully committed to the school and make up a very stable and talented team.
Read More...